We exist to help you embellish the treasured moments and milestones in your life.
Whether it's embroidering your new grandchild's name on a baby blanket, engraving a new couple's initials on a wedding gift, or monogramming your kids' backpacks for their first day of school, personalization comes from the heart, and we cherish the opportunity to make memories with you.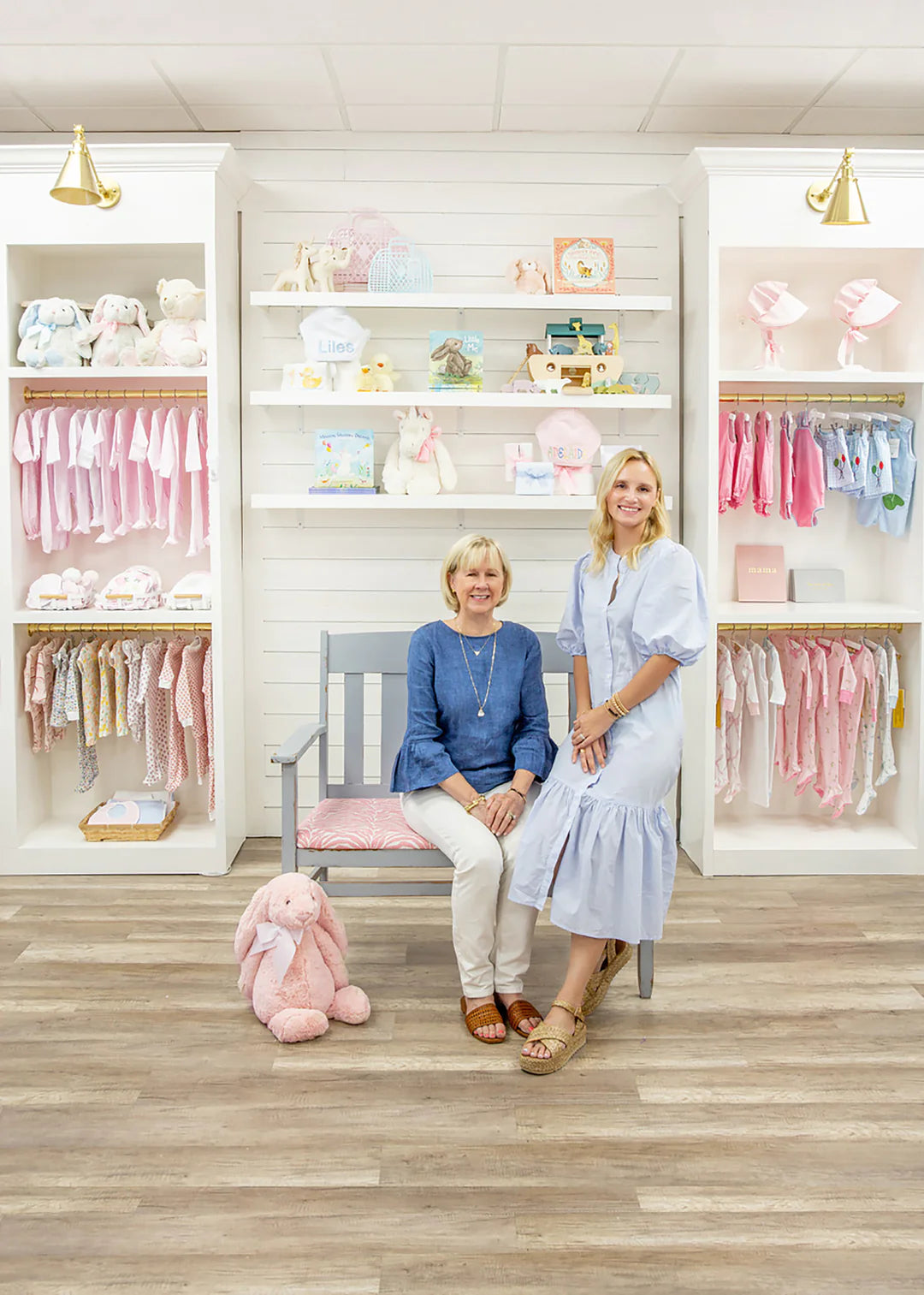 The Monogram Shop opened as a kiosk in the mall in 1987 by owner and founder, Janet Burke. As a young mother she was inspired by her love of giving and receiving unique, personalized baby gifts and wanted to start her own business creating the perfect presents for everyone.

In the 30+ years since then, the tiny kiosk has grown into to a full-service gift shop spanning over 6,000 sqft in the heart of Houston, TX. Fueled by Janet's passion for creating and gifting, the 16 fabulous women of The Monogram Shop family including Janet's daughter Kelly, founder of our sister store SWOON, daughter-in-law Leah, and over 20 year store manager Brandy, travel to retail markets across the country where they source the exciting and unique merchandise we offer to our customers.

Today in our store you will find a large selection of high-quality gifts, apparel, stationery, and home décor. With a specialty in monogramming, we offer a myriad of personalization options through embroidery, gold leaf hot stamping, vinyl lettering, glass etching, acrylic and laser engraving, and more, all done on-site in our store.

We cherish the opportunity to be a part of your beautiful moments and are dedicated to offering the highest level of customer service through the entire shopping experience. Thank you for shopping at The Monogram Shop!