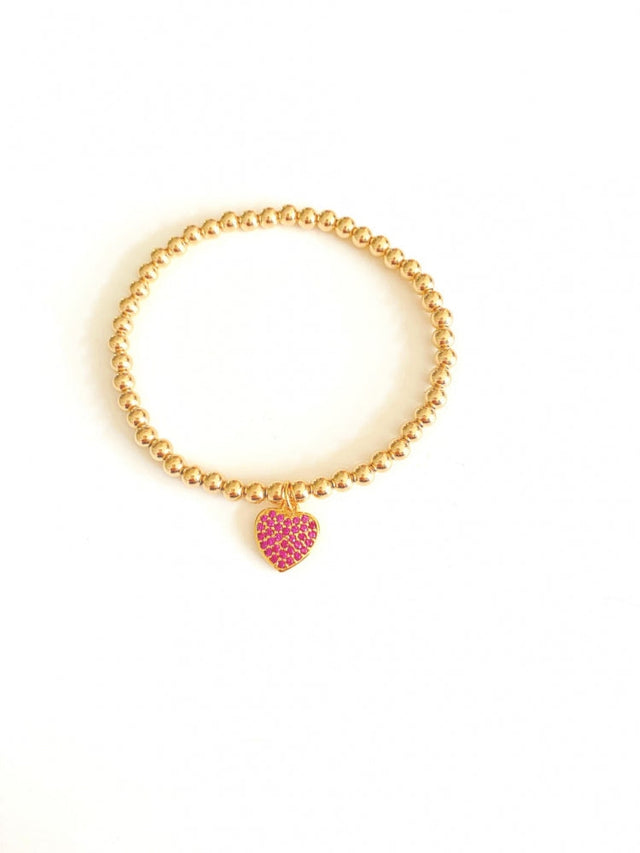 Pink Heart Charm Stretch Bracelet
Designed to withstand whatever your busy life throws at you, these Everyday Stretch Bracelets are made with 14k gold fill beads on extra-strength stretch cord -- so they're very durable & guaranteed to keep their shiny gold color for years to come! Dress it up. Dress it down. From the carpool line to date night... These are perfect to wear alone, as a set, or with your other leMel favorites! Please allow up to 2 weeks to ship. 
Product Details:
- Pink CZ Heart Charm Stretch Bracelet
- 14k gold fill
- Bead size - 3mm
- Measures 6.5" in length.
- Bracelets sold individually.